The Intersection of Things Podcast Ep 5: Health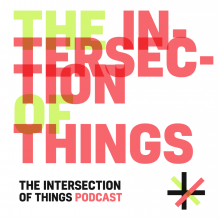 How does pregnancy lead to increased surveillance, especially for poor women? How is data on our bodies being used to police womanhood? In "Health" we look at some fantastic research into both of these issues, as well as getting into big questions like whose responsibility is health anyway, is self-care a con, and can fitness apps be fully anonymous?
The Intersection of Things podcast is hosted by Marianela Ramos Capelo and Ruth Coustick-Deal. Together they discuss the unseen intersections of that topic: with the Internet, with gender, with race, and sexuality. They also often invite badass guests to join us for these chats and bring perspectives that are not being heard elsewhere in the white male dominated world of technology.