The Intersection of Things Podcast Ep 2: Work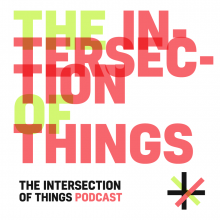 We discuss the ways in which the Internet has changed the world of work. Why is Uber problematic, what are unions like in the 21st century and get into the details of who benefits and who doesn't in the "gig economy".
The Intersection of Things podcast is hosted by Marianela Ramos Capelo and Ruth Coustick-Deal. Together they discuss the unseen intersections of that topic: with the Internet, with gender, with race, and sexuality. They also often invite badass guests to join us for these chats and bring perspectives that are not being heard elsewhere in the white male dominated world of technology.